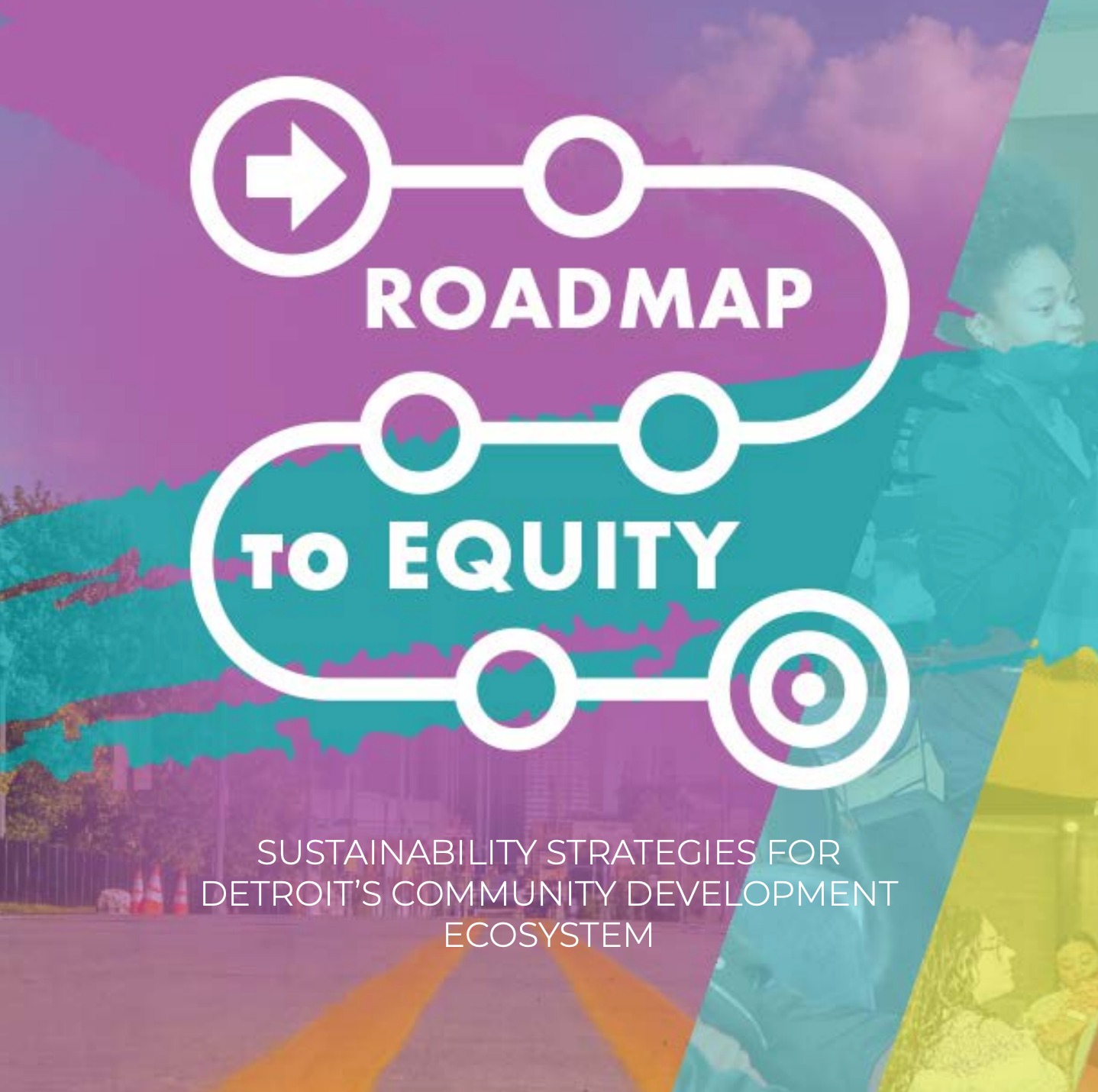 Building the Engine of Community Development in Detroit ("Building the Engine") is at an inflection point. Since its launch in 2016, Building the Engine is officially under Community Development Advocates of Detroit's (CDAD) umbrella. The following report, developed by the System Capitalization Taskforce, documents the history of "Building the Engine" from its inception and places it in the context of a national movement for equity-centered community development.
This transition comes at a time when the world faces a surge in economic inequality accelerated by COVID-19 where the richest 10% of the world population now owns 76% of the wealth. Domestically, the public health emergency exacerbated racial disparities with deep roots in systems of white supremacy and anti-Blackness. The legacies of community destabilization and disinvestment, residential segregation, low-wage work without paid leave, and culturally incompetent or inaccessible health care services increased disparities in contraction and survival rates across race. One in every 645 Black people in the United States can expect to die from COVID-19 and are 2.1 times more likely than whites to die from the virus based on data from February 2021. The state of Michigan has the fourth highest COVID-19 mortality rate for Black Americans and in Detroit, Black people represent over 75 percent of known COVID-19 diagnoses by race and nearly 90 percent of deaths.
The challenges faced by Black Detroit during Covid extend beyond mortality rates. Black residents are seven times more likely to be very concerned about being evicted and 17 times more likely than white residents to report needing rental assistance. Black residents in Detroit relative to White residents are significantly more likely to report challenges in securing and maintaining housing, obtaining medication, and getting food, water, and other household supplies. Blacks are 40% more likely to report that they have run out of money, unable to pay bills and afford gas and groceries. Detroit desperately needs a coordinated equity-centered community development delivery system to address the compounding impact of Covid-19 on racial disparities that existed pre-pandemic. However, traditional means of planning and implementation may not be as straightforward as we have seen in the past. The economic stability and precariousness of life for Black, indigenous, and non-Black people of color hinges on our ability to disrupt our current ways of being and doing.
The ideas presented in this report reflect our current best thinking, combining a historical narrative of community development in Detroit, research on best practices in the field and input from multiple working groups. Additional feedback was gathered during CDAD's April 7th Annual Summit where attendees discussed possible strategies, policy recommendations and the role of key stakeholders in building a sustainable model for equity-centered community development. FORWARD FROM CDAD Roadmap to Equity: Sustainability Strategies for Detroit's Community Development Ecosystem 9 CDAD staff also hosted a series of discussions following the summit to check our assumptions and identify what, if anything, was missing from the proposed strategies. Moreover, this was an opportunity for cross-sector collaboration and the beginnings of an ecosystem designed to support intentional engagement.